Our Culture
172 at the Caird is owned by Martin & Roslyn Tippett, with over 20 years of hospitality experience. We have a fantastic dedicated team who are passionate about providing the best customer experience from casual dining to a more formal experience in our A La Carte restaurant. This is the place to visit, with a homely friendly feel with a vibrant atmosphere.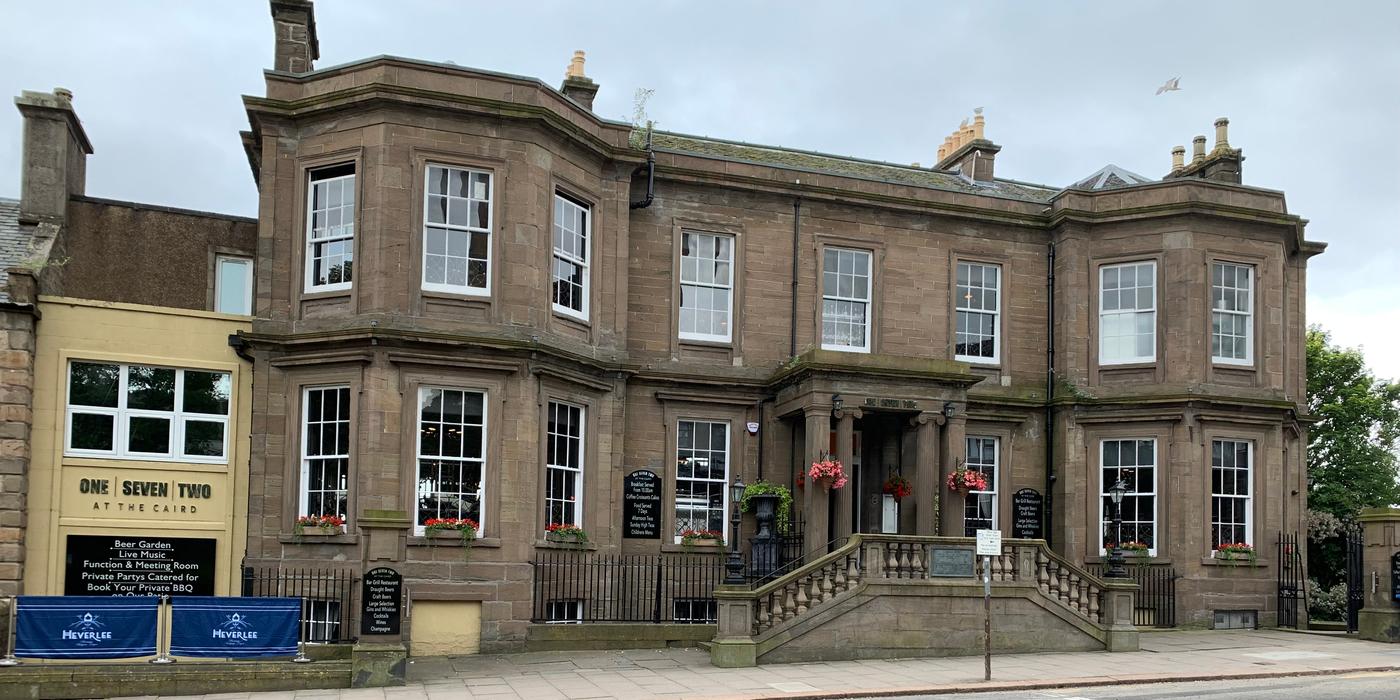 History
The Caird is situated in the heart of Dundee's west end district, with a historical background built in 1840 as the town residence of William Brown, flax spinners of Dundee's most celebrated Mill manager subsequently absorbed by Camperdown Works Lochee.
The house became the Caird Rest in 1911, gifted by Sir James Caird manufacturer, of Ashton works as a place of rest and recreation for the aged. In later years the house became the part of Dundee University Estate. It was in 2016 when the Caird was transformed into a bar & restaurant keeping the essence a storied historical iconic building brining a fresh approach to drinking & dining out in a Dundee.
What to expect
This large unique building is split over three levels with three bars & lounge areas, with separate restaurant, reception & cocktail bar on street level. The upper mezzanine floor bar, lounge & event suite is a perfect location to hold any special occasion with spectacular views across the River Tay. This unique space is unparalleled in Dundee.
Walk down the winding stairs into the basement area and you will find our beer garden terrace with its very own Tikki bar, this large outside space is a sun trap where you can sit back relax, unwind and enjoy meal & drinks with amazing views of the city.
If you can find it, look for the signs and you will find our hidden gem, Capones Speakeasy Bar & Diner is designed to reflect the prohibition years with a secret entrance to the side of the building. This chilled cocktail bar & diner stands out from the crowd.